COVID-19 Information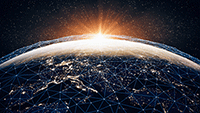 Johnson Controls Delivers Mission Critical 'Essential Products, Services and Personnel' During Ongoing COVID-19 Pandemic.

Johnson Controls is committed to the health and safety of all employees, customers, partners and the communities we serve. Johnson Controls is actively implementing local and regional contingency plans across the globe to ensure that our teams are available to support and meet the needs of our customers and other stakeholders, while ensuring our employees' health and safety remains a priority.
Introducing SAPPHIRE® COMPACT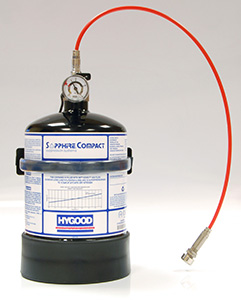 SAPPHIRE COMPACT Direct Low Pressure (DLP) fixed fire suppression systems have been specifically designed to protect small enclosures in accordance with Loss Prevention Standard, LPS 1666. Small electrical enclosures can present a fire hazard at any time, the SAPPHIRE COMPACT system is designed to rapidly detect and extinguish fires. Systems can be designed to protect enclosures with both natural ventilation and forced airflow.
The Parliamentary Review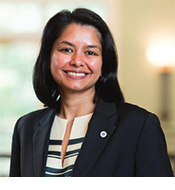 Johnson Controls creates intelligent solutions for buildings, with the goal of allowing them to co-exist in an integrated ecosystem that will help in the delivery of smart cities and communities in the future.

In this conversation with The Parliamentary Review, Johnson Controls Vice President and General Manager of Fire Suppression Products, Rekha Agrawal, discusses our long history of innovation and delivering first-to-market solutions.
Hydrostatic testing of gaseous fire suppression systems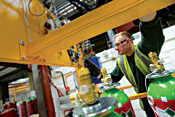 To help ensure your fire suppression system remains compliant with the latest regulations, Johnson Controls is offering a full Hydrostatic Test Service (H-Testing) for FM-200, SAPPHIRE®, CO2 and INERT gas containers that have been in service for 10 years. Our Hydrostatic testing service provides, where possible, a Service Exchange of containers to maintain protection and reduce downtime of your fire protection system.
Introducing SAPPHIRE® PLUS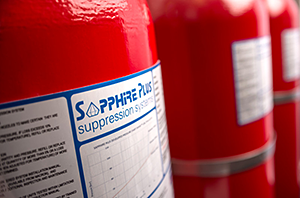 HYGOOD SAPPHIRE PLUS is an innovative 70 bar fire suppression system, enabling higher fill densities at an increased pressure – reducing footprint, installation costs and service time. Part of the proven HYGOOD SAPPHIRE range, SAPPHIRE PLUS is designed to optimise fire safety performance in high value areas, such as power plants, telecommunications, aviation, transport, IT, medical facilities and museums. In addition, SAPPHIRE PLUS is UL Listed, FM approved and EN compliant, allowing complete confidence in its fire suppression capability.
AUTOPULSE Z-20 Just launched

The new AUTOPULSE Z-20 Agent Releasing Control panel is the latest suppression release panel that brings advanced protection to any type of application. The new Z-20 panel allows for single and multi-hazard applications, with a unique color-touch screen display. The hybrid capabilities of the panel allows for conventional or addressable detection, suitable for retrofit and new installations.
A World Leader in Gaseous Fire Suppression Systems
HYGOOD is an expert in suppling and designing both natural and chemical gaseous fire suppression solutions ideally suited to the protection of high value assets, people and property.
At HYGOOD we are dedicated to applying innovative new technologies to provide specific fire protection solutions for industrial and commercial environments.
With over 20 years of experience in specialised fire suppression technologies, we provide expert support and guidance on the most suitable gaseous extinguishing agents appropriate to the risk.
Success at Data Centre Dynamics Middle East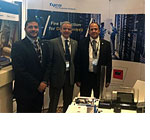 On 9th May 2017 Data Centre professionals from the Middle East met at the Data Centre Dynamics conference and exhibition in Dubai, where Tyco's Miguel Coll delivered a presentation on the impact of noise on Data Centre Hard Disk Drives and how the New Acoustic Nozzle from Tyco can help reduce this.
Acoustic Solution Wins Innovation Awards at Dsc Awards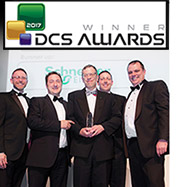 We are proud to announce our Acoustic Solution has won the DCS Special Award for Data Centre ICT Innovation of the Year at the DCS Awards 2017.


For those in the UK who want to learn more about our award winning Acoustic Solution and fire protection solutions for data centers you can visit us on our fire protection roadshow, described below.

READ MORE >>
DAS Fire offers expert advice at Data Centre World 2017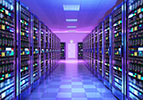 DAS Fire will be exhibiting a range of cutting edge fire protection solutions at Data Centre World in London later this month.
READ MORE >>
Inert Gases using iFLOW Technology with VdS approval
Introducing the latest delivery solution that provides a regulated and effective discharge of inert gas. The iFLOW technology is designed to use inert gases this is a safe solution for people and properties and is an environmentally friendly fire extinguishing agents in fire suppression systems.

READ MORE >>
Driving Development in Fire Suppression
Protecting against fire risk plays a vital role in safety. The factors influencing the design, specification and use of fire suppression systems is changing. Read about developments in fire suppression technology from Tyco Fire Protection Products.

READ MORE >>
White Paper Protection of Data Centres
One of Tyco Fire Protection Products key areas of expertise in fire protection is Data Centres. Read about the Economic and Environmental Consideration of the Alternative Technologies for the protection of data centres.

READ MORE >>
Introducing iFLOW technology
HYGOOD has introduced its latest innovation in engineered fire suppression, iFLOW, a unique delivery system for inert gas clean agent.
READ MORE >>